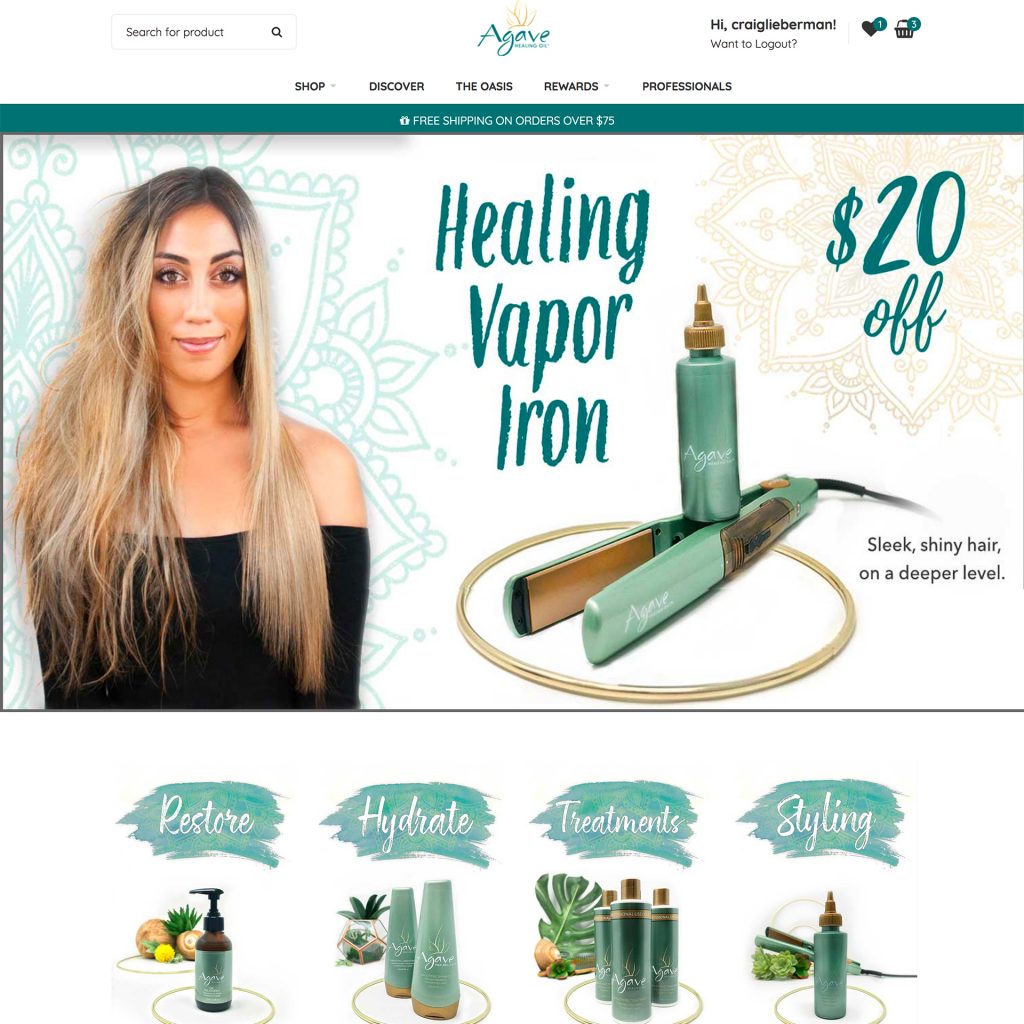 Agave Oil is a maker of high quality, plant-based haircare products. They sell directly to consumers and through distributors around the world. They approached us in December of 2017 wanting to extract themselves from the clutches of a web company. This other web company was collecting high monthly fees and provided little in the way of service. Wait times to get anything changed on the site were agonizing long.
We decided to keep their old site running while we built a brand new version of it on another host server.
Agave's provided all of the image assets to us which helped streamline the project. As an eCommerce site, this would have some unique requirements:
Had to have a Rewards program built-in
Had to have an interactive map for Global distributors
Had to have an interactive map for domestic sales outlets
Had to have a distributor-pricing portal
This client was very particular about placement of elements and scaling or these elements. Custom CSS was needed in a variety of places. Fortunately, they're great communicators and their daily emails and phone calls kept the project on-track.
The site was finished in less than a month.